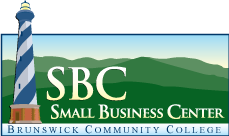 Confidential Business Counseling
Small Business Centers provide local, experienced counselors as advisors for new and existing businesses. Available on an as needed basis, this confidential service acts as a sounding board for new ideas and/or concerns you may have about your business. Our professional staff will help you find solutions to your challenging business questions. No question is too simple or complicated. There is no charge for this service.
Business Seminars and Workshops
Small Business Centers offer a wide variety of seminars and workshops to help small businesses become successful. Some of the topics include:
How to Start a Business
How to write a Business Plan
Financing Your Business
Bookkeeping and Taxes
Marketing for Success
 Register Online Now for a Free Seminar
Scheduled FREE Small Business Seminars by Location
Main Campus
Back by Popular Demand! 50 Home Based Businesses for Start Up Entrepreneurs or A Second Career
In 2013, over 25% of all startup small businesses were home based businesses? This course is designed to provide start up entrepreneurs with the flexibility they seek in career options by exploring the availability of a home based small business career.  Offered by the US Small Business Administration, topics will include developing the key processes for a home based business such as; the startup requirements; the business plan; the marketing plan; the financial plan; and how to obtain alternative lending for your home based small business. SPECIAL OFFER: A 200+ page E-book of all 50 Home Based Business ideas is provided for students attending the seminar that take you through how to jump start and grow that home based business!
8/27/14 2-5 p.m. W
Intro to SBA & Its Small Business Resource Programs
The U.S. Small Business Administration provides a variety of resources to assist small businesses. This course will help you gain knowledge that may help you grow your own small business opportunities through SBA programs and partnerships in your area. In this overview of the SBA, learn about SBA alternative capital lending programs, how to qualify for lending assistance, natural disaster preparation and lending, take advantage of SBA managed procurement programs (HUBZONE and 8a) to help market your business to the federal government for women, minority owned, disabled veterans, and those lacking net worth of under $250k.
9/24/14 2-5 p.m. W
Social Media Basics
This course will introduce small business owners and entrepreneurs to social media marketing. The instructor will cover how to create a social media action plan and tools to automate your social media marketing. The course will also cover how to get started on Facebook and Pinterest. If you are new to using social media for business, then this course is for you.
9/3/14 6-9 p.m. W
"Creative Marketing for Artists and Crafters Part 1: How to Make Your New or Existing Art Business Successful!" 
Come find out why marketing your work is as exciting and creative as the process of making art!  Learn the top ten marketing methods of over twenty artists—painters, sculptors, folks artists, jewelry makers, musical instrument makers, theatre artists, writers, crafters, etc.—who make their livings from their art business.  You'll come away with a palette of bold, bright ideas and a plan to implement them.  Stop suffering from starving artist syndrome and instead become a marketing maven in this fun seminar!
9/11/14 1-4 p.m. Th
"Creative Marketing for Artists and Crafters Part 2: 33 Creative Ways to Increase Your Art Business Sales and Success!"
Are you running out of ideas for what to do with your art?  Come to this fun, invigorating seminar and get a taste of thirty-three free or low-cost ways you can get your art out there, get it seen, and get it sold!  Be sure to bring some of your art along so we can brainstorm what will work best for you and your art/talent.
9/11/14 6-9 p.m. Th
New Seminar!  How Women in Small Business Can Work Together More Effectively
Tired of misunderstandings, other women's complaints and people taking credit for your hard work? Find out why different rules can exist in an all-female
work environment or small business. Learn skills to communicate more clearly and confidently to resolve conflicts before they escalate.  Leave with new ideas to help you reduce stress, have more fun and strengthen your work team or small business.
9/16/14 1-4 p.m. T
Marketing Your Business by Networking in Your Local Community 
If you're spending lots of time on internet marketing and social networking, you may be missing the customers, benefits, connections and potential sales within your local community. Successful small business owners must devote time to both to be profitable. Come find out how you can reach potential customers in your local community and gain their trust.
This seminar includes tips on face-to-face networking, a powerful and virtually free form of marketing.
9/16/14 6-9 p.m. T
10 Essential Skills of a Successful Small Business Owner
Research studies into why small businesses fail show that over 90% of the failures were due to a lack of crucial management skills. If you don't have some of the skills you could outsource them to experts and contractors. But, if you're like most small business owners that solution is beyond the reach of your limited budget. A better option is to develop better skills to manage your business operation.  The presenter for "10 Essential Skills of a Successful Small Business Owner" is Mike Collins. As the president of The Perfect Workday Company, Mike has been a small business owner for 30 years. He is one of the most frequently-featured business presenters in the Southeast.
9/18/14 6-9 p.m. Th
Leland Center

North Carolina Sales & Use Tax
Learn the basics about North Carolina Sales & Use tax. Understand general reporting requirements for the most common types of sales & use tax reporting situations, how to complete a sales tax form, and different ways to track your business transactions to help you stay on top of reporting compliance.
9/15/14 1-4 p.m. M
New Seminars!! Understanding Financial Statements Part I & Part II
This expanded two-part seminar shares easy to follow explanations and practical examples designed especially for the non-accountant. Each two hour segment allows the presenter ample time to answer questions, explore the topic in depth, and help the student build a solid understanding of financial statements. (Part II does not require Part I as a pre-requisite).
Understanding Financial Statements Part 1:– The Balance Sheet– This seminar, led by an accountant and educator, answers the questions most often asked by business owners and those writing a business plan: What is a balance sheet and why does it "balance"? What is owner's equity? Why does my business need a balance sheet? How can I prepare a balance sheet if I am already in business? The presenter offers clear and easy to understand examples to help you have a better understanding of this important but often misunderstood financial statement.
9/15/14 6-9 p.m. M
Understanding Financial Statements Part II: – The Profit& Loss Statement- An insightful seminar that addresses the basics of preparing a profit and loss statement. Includes information on the "cost of goods sold" section and how it differs in retail and service-based business; how inventory costs are tracked; the difference between the cash and accrual basis method of accounting; and how historical data can help you manage your business. Also introduces break-even analysis everyone in business needs to understand, and offers tips on how to track sales information in financial software.
9/17/14 6-9 p.m. W
 QuickBooks for the Small Business Owner
Participants will begin using QuickBooks accounting software as soon as they arrive. By the end of the session, they will have a business checking account and budget ready to use. See how you, the business owner or prospective business owner, can minimize your daily accounting tasks and maximize financial control of your business.
9/16/14 6-9 p.m. T
 Facebook for Small Business Owners
This course is for small business owners looking to take their Facebook fan page to the next level. Learn how to turn likes into leads by adding some free applications to create contests and collect email addresses from your fans. Find out how you can keep the attention of your fans with using 3 little known tactics that only take minutes a week. Finally, learn the power of Facebook ads to promote your business to thousands of your ideal customers in your local marketplace.
9/23/14 & 9/30/14 6-8 p.m. T
South Brunswick Islands Center
New Seminar!  How to Start a Non-Profit Business
Presenter: Sam Gore, Risk Management Specialist, and director of Towards A Fruitful Ministry Inc.
There is a tremendous interest coming from our communities of wanting to know how to form a nonprofit business. Careful consideration should be given to this quest and much attention needs to be given to the proper steps to take. Failure to do so could result in with serious consequences for individuals as well as becoming detrimental to the original cause for which the non-profit was designed. If you are considering stating a non-profit business, please plan to attend this very informative seminar. Participants will discover:
· Basics on what a non-profit business is
· Refine the definition of a non-profit
· Issues to consider before starting a non-profit
· Key steps in forming a non-profit
· Forms and Documents needed to be filed
· What takes place at the first board meeting
· Do you need an attorney?
9/15/14 6-9 p.m. M
View All Upcoming 2014 Fall SBC Seminars in the document below or Register Online Now for a Free Seminar!
Documents & PDFs