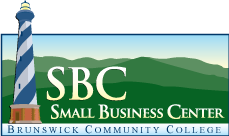 Confidential Business Counseling
Small Business Centers provide local, experienced counselors as advisors for new and existing businesses. Available on an as needed basis, this confidential service acts as a sounding board for new ideas and/or concerns you may have about your business. Our professional staff will help you find solutions to your challenging business questions. No question is too simple or complicated. There is no charge for this service.
Business Seminars and Workshops
Small Business Centers offer a wide variety of seminars and workshops to help small businesses become successful. Some of the topics include:
How to Start a Business
How to write a Business Plan
Financing Your Business
Bookkeeping and Taxes
Marketing for Success

Register Online Now for a Free Seminar
Scheduled FREE Small Business Seminars by Location
Main Campus
10 Essential Skills of a Successful Small Business Owner
Research studies into why small businesses fail show that over 90% of the failures were due to a lack of crucial management skills. If you don't have some of the skills you could outsource them to experts and contractors. But, if you're like most small business owners that solution is beyond the reach of your limited budget. A better option is to develop better skills to manage your business operation.
The presenter for "10 Essential Skills of a Successful Small Business Owner" is Mike Collins. As the president of The Perfect Workday Company, Mike has been a small business owner for 30 years. He is one of the most frequently-featured business presenters in the Southeast.
11/12/14 6-9 p.m. W
Veteran Entrepreneurship Programs by the SBA
DID YOU KNOW: Veteran businesses succeed 250% greater than non-veterans? The SBA provides veteran entrepreneurs with and honorable discharge with special benefits they are automatically eligible for when starting or growing their small business.  Veterans can gain startup or expansion capital or to purchase and occupy commercial real estate property. SBA provides opportunities for veterans contracting with the federal government. Take advantage of your veteran benefits through the SBA available to you and your current spouse (or a widowed survivor).
11/13/14 6-9 p.m. Th
Video Marketing: Strategies to Attract Your Ideal Customers
Attract new customers by creating simple little 2-3 minute videos. Video marketing is quickly becoming the fastest way to create a steady stream of customers. In this workshop, we will cover how to create a powerful YouTube channel, the 6 ways that you can create a video that will engage your target audience with your smartphone and how to use social media and video to make your business go viral.
11/18/14 6-8 p.m. T
Alternative Financing For Your Small Business
DID YOU KNOW: Most startups and those in business less than two years can only gain access to capital to start or grow through business through the US Small Business Administration and their affiliated resource partners! Unfortunately, it's true!! This course, offered by the US Small Business Administration, will provide information about the current US lending environment and issues shaping lending practices of the banking community. This seminar discusses how to successfully obtain a commercial credit loan and how to approach your lender regarding an SBA loan guaranty. Discussion points include personal and professional credit; the business plan; managing cash flow; business accounting; collateral requirements; the commercial loan process; and a discussion of small business lending programs available with the U.S. Small Business Administration. SBA guaranty loans provide clients with access to capital when collateral is an issue, or fixed term financing is not available by your lender. SBA programs can also save you money through their commercial real estate loan program. There is also a key topic on "alternative lenders and brokers" who may assist you in gaining access to capital when your bank does not and the SBA cannot.
12/4/14 2-5 Th
Mobile Marketing for a Massive Increase in Lead Generation
Learn how to use the power of mobile to stay in touch with your customers and prospects. Understand how to leverage mobile marketing by creating a text message  marketing campaign and using free software to create a mobile website. The course will also cover why your business may need a mobile app just as much as a website.
12/9/14 6-9 p.m. T
Leland Center
Buying/Selling a Small Business
Mr. Gage Bleakley will present the basic information any entrepreneur would need to know to buy or sell an existing business: why buying an existing business is a smart decision; what the process looks like from both buyer and seller perspective; keys to finding the right business; and what a business broker does for both parties to simplify what can be an intricate, intimidating process and help them navigate to a successful conclusion.
11/13/14 6-9 p.m. Th
QuickBooks for the Small Business Owner
Participants will begin using QuickBooks accounting software as soon as they arrive. By the end of the session, they will have a business checking account and budget ready to use. See how you, the business owner or prospective business owner, can minimize your daily accounting tasks and maximize financial control of your business.
12/2/14 6-9 p.m. T
 South Brunswick Islands Center
View All Upcoming 2014 Fall SBC Seminars in the document below or Register Online Now for a Free Seminar!
Documents & PDFs