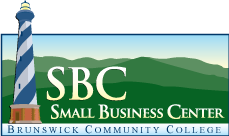 Confidential Business Counseling
Small Business Centers provide local, experienced counselors as advisors for new and existing businesses. Available on an as needed basis, this confidential service acts as a sounding board for new ideas and/or concerns you may have about your business. Our professional staff will help you find solutions to your challenging business questions. No question is too simple or complicated. There is no charge for this service.
Business Seminars and Workshops
Small Business Centers offer a wide variety of seminars and workshops to help small businesses become successful. Some of the topics include:
How to Start a Business
How to write a Business Plan
Financing Your Business
Bookkeeping and Taxes
Marketing for Success
Upcoming Free Small Business Seminars
Leland Center – Introduction to OSHA for Small Businesses:
This course covers an introduction to the Occupational Safety and Health Administration (OSHA) and the OSH Act for owners and managers of small businesses. Course topics include an introduction to OSHA, OSHA Standards, the inspection process, implementing a safety and health program, worker training requirements and assistance available to small businesses. Upon course completion students will understand OSHA operations and procedures and how to work with OSHA to prevent or reduce injuries and illnesses in their workplace. 
Course Instructors-  Wendy Laing, CSP, MIE, directs the Southeastern OSHA Training Institute Education Center team at IES. She develops and delivers safety and health training and technical assistance to employers in the US southeastern region, encouraging employers to go beyond regulatory compliance and to implement effective management systems.
Wendy has worked in the safety, health and environmental profession for more than 20 years in various capacities, including serving as the safety and health manager for a biotechnical manufacturing company. Her experience includes managing the safety and health program, ensuring OSHA compliance and employee participation, managing occupational health services and workers' compensation, and various environmental responsibilities including ISO 14001 certification. She is an Authorized OSHA Trainer for General Industry.
Wendy has a B.S. in Industrial Engineering and a Masters in Industrial Engineering from NC State University.
Jonathan Borntrager, CSP, is a Safety & Health Specialist who assists North Carolina industries in OSHA compliance, safety program development and training. Jonathan conducts OSHA compliance assessments, provides customized safety and health training, and is an authorized OSHA Outreach Trainer for General Industry and Construction.  Prior to joining IES, Jonathan had 15 years of experience in the areas of industrial hygiene, occupational safety, environmental health, and public health. Jonathan has experience in managing a myriad of safety and occupational health program elements to anticipate, recognize, evaluate, and eliminate or control potential hazards. His experience as a Compliance Safety and Health Officer with the NC Department of Labor allows him to fully understand the safety and health regulatory requirements of employers.  Jonathan holds a BS in Environmental Health (Industrial Hygiene concentration) from East Carolina University, and an MS in Occupational Safety from East Carolina University.
12/10/13 8:30 am – 12:00 pm T
Documents & PDFs