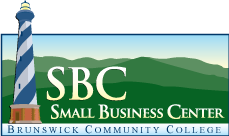 Confidential Business Counseling
Small Business Centers provide local, experienced counselors as advisors for new and existing businesses. Available on an as needed basis, this confidential service acts as a sounding board for new ideas and/or concerns you may have about your business. Our professional staff will help you find solutions to your challenging business questions. No question is too simple or complicated. There is no charge for this service.
Business Seminars and Workshops
Small Business Centers offer a wide variety of seminars and workshops to help small businesses become successful. Some of the topics include:
How to Start a Business
How to write a Business Plan
Financing Your Business
Bookkeeping and Taxes
Marketing for Success

Register Online Now for a Free Seminar
Scheduled FREE Small Business Seminars by Location
Main Campus
Alternative Financing For Your Small Business
12/3/15 2-5 Th
Leland Center
Fueling Your Business
11/16/15 10-12 p.m. M
QuickBooks for the Small Business Owner
12/7/15 6-9 p.m. M
South Brunswick Islands Center
Southport Center
View All Upcoming 2015 Fall SBC Seminars in the document below or Register Online Now for a Free Seminar!
Documents & PDFs